100% SATISFACTION GUARANTEED!
$1,000 OFF NEW ROOFS this month!
FREE INSPECTIONS AND QUOTES.
New roofs starting at just $3,900 and roof repairs starting at only $500! We can finish your new roof in just 3 days. Call us at 801-664-2906, or fill out this form and we will contact you within one business day to discuss your roofing needs.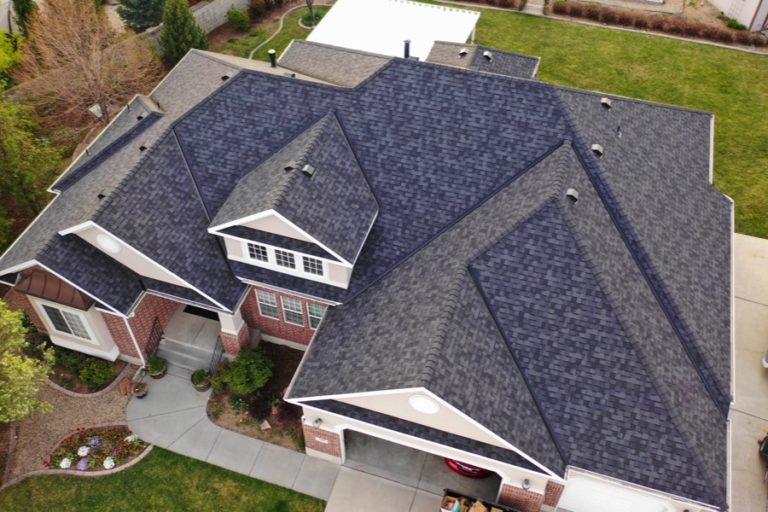 Why Chipman Roofing?
Chipman Roofing is a premier roofing company in Utah, family owned and operated, with over 20 years of combined experience. We are licensed and insured, provide prompt hassle free quotes, offer 50 year warranties, and are CertainTeed Certified Contractors. We use high quality products, we're efficient, and our pricing is more than fair. We'll even work with your insurance company to ensure the job gets done. No time is wasted at Chipman. We get to work right away so there are no delays. Our turnaround times are usually within 7 days on homes.
Our Services
We are proud of the quality and craftsmanship of our work in the following areas:
New Roofs
Re-Roof
Roof Repair
Flat Roofing Specialists
Soffit and Fascia
Gutters
Rooftop Paver Decks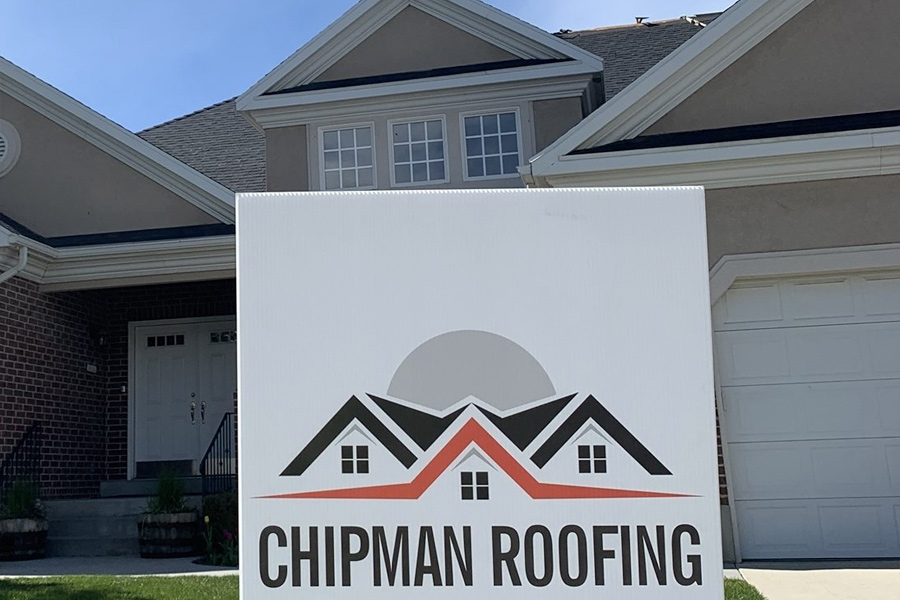 "Just had Chipman Roofing replace our roof. Brayden was great to work with. We had a great selection of colors to pick from. The quality of the product and workmanship was excellent at a reasonable price. I whole-heartedly recommend Chipman Roofing."
"As an architect by trade, I've worked with countless contractors... I'm not sure I've seen a level of quality and care from a contractor like Brayden and the Chipman team... Clean up was handled by his team and they left our yard/driveway like they were never there. We couldn't be happier with the final look and quality of our new roof!"
"We had Braydens Chipman's crew put on a new roof and hardy board siding on our home. Overall We are very happy with results. Price was fair and for the roof we were a blue to pay half upfront and other half 30 days after completion which was helpful. Brayden and crew did a great job and were timely. We would definitely use them again and refer them to family and friends! "
"Excellent service, easy to work with and fantastic crew who work really hard. Finished when scheduled. Would recommend to anyone needing roof repair or new roof."
"Quality roofing and great customer service ! I highly recommend Chipman Roofing. The owner and employees are very knowledgeable."
"Great company with a quality product at a fair price. The owner gave me different options to look at when choosing that I wanted. Communication was kept through the entirety of the project and it was completed in a timely manner. My roof looks great and I would definitely refer friends and family to this company for their roofing needs."
"We had a product fail on a brand new home. Chip worked with us to get the warranty claim completed and get a new roof installed. He guided me through product options, look options, and provided us with amazing customer service. I can't thank Chip enough for all his time and effort on our project and would recommend him to anyone. Our roof turned out better than I could have imagined. Do yourself a favor and get someone reliable to complete the job right."
"They did my moms house and were so great and easy to work with! Brayden was able to answer all of my questions and walk me through the process. I don't know a lot about roofs but Brayden made me feel comfortable and confident with my decision! Price was great for the quality of work! 10/10 would recommend!"
"Quality work, came on time, finished on time and Brayden was great to work with. He really made sure that I was satisfied with everything. Now if anyone asks, I can say: "I have a roofing guy."
"Chipman Roofing was a great company to work with and were a very friendly and accommodating family run business. They were very efficient, showed up on time, were well staffed for the job, finished in a timely manner and did excellent work on our roof. We would definitely highly recommend them to our family and friends. Very happy with the work they did, customers for life!"